Once again, the intermingling of money and politics makes for a potentially toxic effect on vital programs for thousands of Americans. Jake Sherman and Anna Palmer report in Politico that since the Super Committee was appointed to make $1.2 trillion in cuts to reduce America's deficit, lobbyists have bombarded members of the committee with financial support: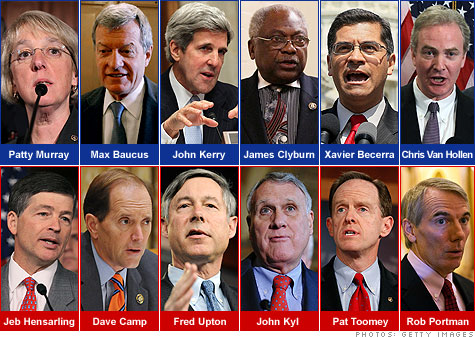 "It's a stunning ratio of lobbyists to lawmakers but makes sense when you consider the high stakes faced by interests ranging from the health care industry to Native American tribes. The groups fear the supercommittee will find $1.2 trillion in deficit reduction before Thanksgiving by cutting their funding or raising their taxes.
Lobbyists have blitzed Washington, blanketing Capitol Hill with phone calls to lawmakers' offices, launching multiplatform advertising campaigns and working to activate grass-roots bases.
The scale of the effort, tabulated by POLITICO in a review of recent federal filings, suggests that companies are taking the committee seriously and hoping to blunt whatever comes their way, even as hopes fade on Capitol Hill for a major deal.
'There isn't much of an upside here in terms of what we're doing. … It's not like they are looking at ways to improve anything,' said Rick Pollack, a lobbyist for the American Hospital Association. 'They are just looking at ways to chop.'"
Catch the rest of the article here.
Do you like this post?